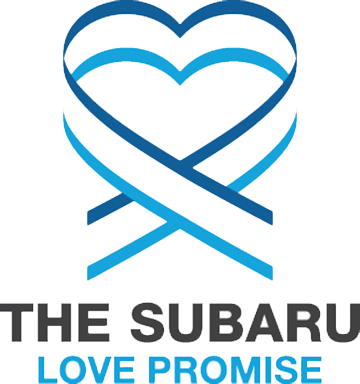 What is the Subaru Love Promise?
Subaru and our retailers believe in making the world a better place and the Subaru Love Promise is our vision of respecting all people. This is our commitment to show love and respect to our customers and to work to make a positive impact in the world.
How is Placer Subaru dedicated locally to the Love Promise?
Placer Subaru, a Hometown Family Owned and Operated Business. Believes We Need To Give Back To The Community. We Need To Be Actively Involved In The Community. Not Because It is Good For The Business. Placer Subaru Is More Than A Car Company.
Lewis and Clark Humane Society
DRIVERS EDUCATION, SPECIAL OLYMPICS, 4-H, 3 MAN GOLF TOURNAMENT SPONORSHIP FOR YOUR YOUTH GOLF , ROSSITER ELEMENTARY SCHOOL, HELENA ROBOTICS, LOCAL SCHOOLS
CARROLL COLLEGE, NAMI OF HELENA, PROJECT HEALING WATERS , HELENA COLLEGE OF TECHNOLOGY, GODS LOVE , FLORENCE CRITTENTON HOME, MONTANA INDEPENDENT LIVING PROJECT
ST PETERS HOSPITAL , SHODAIR HOSPITAL, INTERMOUNTAIN CHILDRENS HOME
Love Promise Stories from Placer Subaru
Subaru and Placer Subaru believe in making a positive impact on the communities in which we live and work. We uphold that belief through our Love Promise Community Commitment. Every month, we select inspiring stories from customers and partners from around our area who strive to support our collective commitment and feature them here
Helping Helena Schools - Dick M
We would like to take this opportunity to share with you our sincere appreciation for all the generosity that the ownership and employees of Placer Motors Subaru consistently provide all of us who work as teachers, coaches, and administrators for the Helena Public Schools. Due to their support of our programs, we are keeping our kids active, engaged, and safe. We feel it is important that we share with you, the corporate officials of Subaru Motors, just how their support makes them an exemplary dealership and business for Helena community. In our classrooms, Placer Motors has been extremely kind. With many of the staff at Placer Motors (including owner Erick Anderson) being a product of the Helena and surrounding area schools, they understand the idea that it "takes a village" and countless kids and school staff are benefitting from Placer's generosity. They support Parent Teacher organizations, they support Christmas programs, and they support countless other clubs and activities within our school walls each year. Whether it's for one student, one classroom, or a whole school, Placer is quick to answer the (school) bell when there are needs. A recent example was when the "Subaru Love Reading" program was launched. General Manager Becky Simkins took it upon herself to contact school personnel at CR Anderson Middle School to explain to them about the program and offer her time to lead securing of books for several teachers' classrooms. Not only did she help the administration and staff through the application, but when the books arrived, she personally delivered the books to the school herself. As we are sure you are aware, participation in activities and athletics today is an expensive endeavor and, for many adolescents, a financial challenge. As such and due to limited budgets, many coaches have turned to asking local businesses to help sponsor their programs. Placer Motors has always "stepped up to the plate" and given without hesitation. High school and club sports alike have all been touched by the generosity of Erick when they have asked for help with their program. He has donated thousands of dollars in the name of Placer Motors Subaru so the football, basketball, golf, baseball, lacrosse, and track (just to mention a few) athletes and coaches are provided with the support they need to run quality, championship programs. It's important to note that he does not expect any fanfare and he probably has no idea just how much he has provided financially for these activities. Active kids are happy kids and that to him is reward enough. Maybe what best exemplifies Placer's commitment to the community is for over 30 years, Placer Motors has been a partner with the Helena Schools Student Driver Education Program. They generously provide cars for the program and there are currently seven Subaru Legacy's in District 1's fleet. It is important to mention that these are not just random cars off the lot. These are new to almost new Subaru Legacy's leased at a below standard rate with all the important safety and handling features. Students, parents, and instructors alike have the comfort of knowing that the cars Erick Anderson provides for our most inexperienced drivers are reliable and most importantly SAFE. These cars are "tested" a great deal by our novice drivers and sometimes mechanical problems arise. Yet if service for one of the vehicles is required, John Johnson and his staff in the Placer Motors Service Department are super to work with. They are quick to schedule appointments and quick getting the vehicles back in the rotation because John and his staff know that if we can't get the kid the required time behind the wheel, the driver's education program suffers. Yet it isn't just great cars and great service that Placer provides. It's investing in volunteer hours to help teach the lessons of Driver's Education as well. Erick Anderson has provided countless presentations where he gives advice about what the student should be aware of when buying their first car. His presentations are practical and not a sales pitch. Because of that, students are very receptive to the advice he gives them about expenses and what is most important to consider. Hopefully what was written here does justice to why all of us feel so blessed to have Placer Motors Subaru in the Helena community. We could include countless additional examples of the contributions, but we are certain those of you at the Subaru Motors Corporation what we have provided here demonstrates just why we feel Placer Motors is a gold standard dealership. Thank you so much for taking the time to read this testimonial and all the best.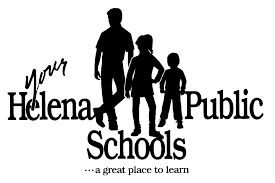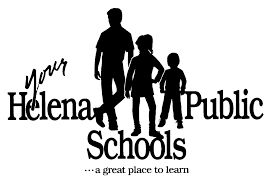 ---
Season of Gratitude - Father Bart T
In this season of Thanksgiving and gratitude, I sincerely wanted to take a little time to write in order to express my deepest appreciation for everything that you at Subaru Placer Motors in Helena have done for me and the local community over the years. As a Catholic priest in Montana for about 15 years, I can honestly say that I would never have been able to serve the people that I have served if you have not been of service to me. I am ever so thankful and deeply appreciative of all you have done for me and for others! Looking back over the years, I first began my relationship with you in purchasing a Legacy in 2013 and from the numerous cars purchased and leased and service appointments, I have never considered using anyone else other than Placer Motors. In my work, a good car is the most important thing that I need to rely on. Not only do I love the Subaru brand and its vehicles but what Placer and each of you has given to me holds a special place in my heart. Erick you have always given me great pricing on the cars I've owned and as always been incredibly generous to me when it was time for me to upgrade or to switch to a new car. The dealership has also been very gracious in dealing with all of the Catholic clergy and other ministers in the local area in helping us get the vehicles that are so important for our work. Also, Becky you have helped numerous other young seminarians and others going into ministry find used affordable cars for their work. You have made efforts to help my family members find cars, to help college students find cars, and to help families in need to find suitable vehicles to buy in a pinch. At every turn if I have asked you to help others, you were always willing to step up to the plate. John: you and all your coworkers in the service area have been stupendous. At every quickly scheduled appointment you have been timely and helpful in getting service done and keeping things up to date. You have gone the extra mile to help me take care of things, to give me rides, to fine me a loaner car, to keep me updated on the phone, and to keep me operating even in tough times. Erick and Becky I am so grateful for the kindness you have shown myself and the clergy in donations for our oil changes over the past several years. Placer Motors has also been extremely generous to this community. In my involvement at Carroll College, I see that Placer has made large contributions in various ways to help fund important endeavors there. I have also observed Placer contributing to many other charitable organizations around town to make a difference in many lives. Every time I walk through the doors, I am greeted and welcomed with a smile. But not just me, I have observed the same treatment of everyone who walks into the building to make them feel at home. Erick, Becky, and John, each of you of always taken extra time to sit down to speak with me and find out how I am doing and to get to know me. I have also spoken to numerous customers around town who have indicated you have given them the same treatment. All to say, is that your friendship fees absolutely genuine and authentic. I have been very touched to see not only the professional courteous manner in which you operate Placer, but in the compassionate manner you treat each and every person that is welcomed in your business which for many of us is like a home. I am deeply grateful for all that Place Motors has done for me and for this community. May God bless you and all of your families in this Season! - Father Bart Tolleson Parochial Vicar, Cathedral of Saint Helena -
---
Placer Gives Peace of Mind - John & Kathy P
Enjoyment and peace of mind. That's one of Subaru's goals and that is what Placer Motors of Helena, Montana delivers. It has been an honor and total satisfactory experience working with Erick Anderson and his staff, as I have bought over 30 Subarus through the years from Placer Motors. Being a retired Major General in the U.S. Army, I have worked with many diverse groups of people so I speak with authority in saying that the people at Placer Motors are the best of the best. No problem is too great or too small for any of the staff to address in a timely and efficient way. Special recognition and kudos to: Erick Anderson, President and Owner, Becky Simkins, General Manager and John Johnson, Service Manager, and all members of the service, sales and parts staff. Together, they make a seamless and very efficient team. I salute you all and thank you for a job well done and I highly recommend Subaru Placer Motors in Helena, Montana as the best dealership in the country.
---
Placer Supports Carroll College - John C
It is my pleasure and honor to write this letter of support for Placer Motors of Helena to be considered for the "Love Promise Story" for Subaru. I have had the joy of working with Placer Motors for five years during my term thus far as the President of Carroll College in Helena, Montana. Placer Motors has been a significant supporter of Carroll College at multiple levels for over 20 years. They are particularly a huge supporter for our Athletics Programs. Placer has generously and joyfully come forward to partner with Carroll College and support our students time and time again. The leadership team at Placer Motors has been delightful and responsive to work with while providing a variety of high-quality Subarus that our key staff and coaches at the campus simply love. In addition, Placer Motors has also provided their assistance to the campus when we have needed emergency service or car usage for VIPs visiting town. The excellent reputation Placer Motors has earned in our capital city and around Montana is a key reason Carroll remains proud and eager to continue partnering with them. Their team takes great effort to remain a genuine pillar in the Helena community, as they offer their assistance and support to many other nonprofit organizations. I appreciate both Erick Anderson and Becky Simkins for their enthusiastic commitment to our community and for the support they continuously provide through Placer Motors throughout the Helena area.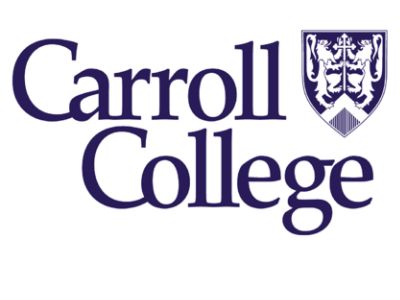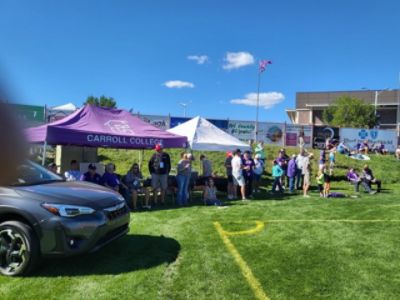 ---
From Neglected Sled Dogs to Forever Home - Cassidy C
In May of 2022, we received 14 neglected husky mixes from a informal sled dog breeding situation. They were emaciated and terrified of humans. It took us months of working with them to get them to trust us. We also knew this meant that whoever adopted them was going to have to meet these dogs several times before adopting them to earn their trust. After being with us for nearly six months, two of the most difficult ones to adopt out were finally adopted...and into the same home so they could remain together! For dogs who needed so much help being brave, it was so wonderful to see them go to a home together where they could help each other be brave! Seeing them go from completely emaciated and nearly feral to adapting to a loving home was so rewarding. Thanks for your support, Subaru!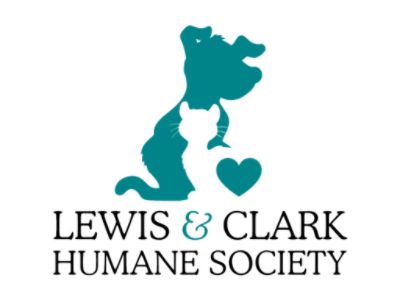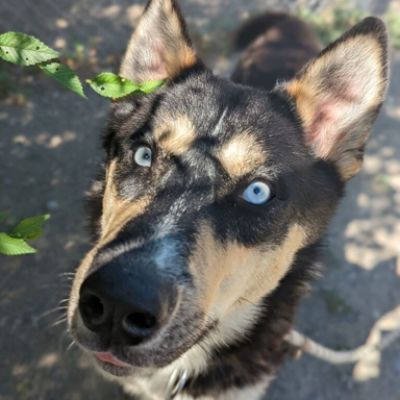 ---
"Filter Up" - Julie C
I love my Subaru Dealership! A strong statement .. Yes.. But very true! From the time I have test driven, purchased and maintained my two Subaru Foresters I have felt like I was family and that the Placer Motors Dealership has taken care of me. They know me when I come in for maintenance and on the phone. I don't think it's just me but other folks from the Helena, Montana Community . Ken Nettleton, stops me in the lobby to see how I like my Forester and where my travels have been, Tom in the parts department always has a smile and a hello and Crystal who sets up my maintenance appointments is so nicely efficient , it makes it a pleasure to wait for the scheduled maintenance work. The last visit was particularly educational and really made me feel I'm a partner in my car care . As I was waiting , John , one of the mechanics came out with something on his hand . When he approached me he said , "Julie . This is your filter and it is looking like it's ready for a change". He went on to explain about sufficient air, better performance and etc. Of course , I said lets get this replaced ... There are countless other times my car and I have benefited from the courteous professional and downright care this dealership gives everyone who comes through their doors. They have a customer for many years.
---